Get to know our coaches!
Home to BJJ black belts, Judo black belts, MMA champions and more!
George "Coach" McGinnis | Academy President | Lead Academy Instructor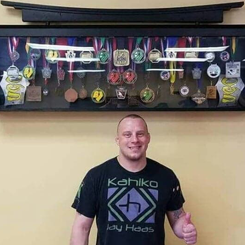 As a black belt in Brazilian Jiu-Jitsu, Judo, a level III instructor in Muay Thai via Kru Jose Villarisco lineage, and holding a Sambo title of candidate under world renowned instructor and Combat Wrestling world champion Vlad Koulikov, Coach George brings a multifaceted approach to the table for students and athletes, as well as a coaching dynamic that members are quite fond of. He is considered by many to be a well rounded practitioner/instructor, and is known for having a keen eye for details. He's quite passionate about the arts and absolutely loves teaching. Coach George has combined his 25 years of martial arts experience to help in breeding champions and successful competitors within the world of grappling and MMA alike.
Chip "Coach Chip" Sargent | Academy Manager | Assistant Grappling Instructor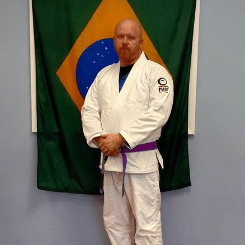 Coach Chip is a purple belt in Brazilian Jiu-Jitsu. He has competed in BJJ and No Gi grappling and has made the podium for both. He has been an assistant instructor at the academy for both the kids and adults grappling programs for many years. His love and dedication to the arts and his team has yet to be rivaled. Coach Chip is widely known among his peers for having a heart like no other. Whether it be his working free of a difficult position on the mats, his fighting back from physical adversity, or his going out of his way to help others on and off the mats, this man continually displays the heart of a true warrior. He is loved and revered by many on our team!
Micah Yohe | Muay Thai Instructor | Assistant Grappling Coach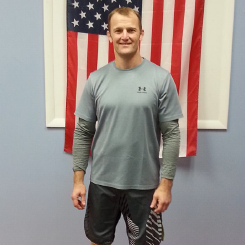 Coach Micah is one of the most well rounded students and instructors within the academy. He holds a purple belt in Brazilian Jiu-Jitsu, a black belt in Aikido (Nidan), and is versed in styles such as Judo, No Gi, Sambo, Muay Thai and MMA. Micah is also one of the fastest growing students the academy has seen. He is ever advancing in the arts, and as an appointed instructor. He's also considered to be an intricate piece towards the continuous rise of once #1 ranked amateur title holder, and now PA Cage Fight pro light weight champion, Jake Kozorosky. Coach Micah has earned himself the nickname of "The Magician" from his fellow teammates.
Dan Burns | Assistant Instructor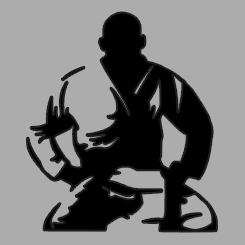 Robbie Good | Assistant Instructor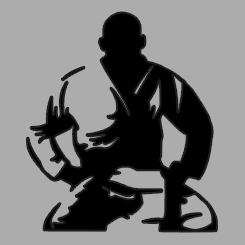 Brett Myers | Assistant Instructor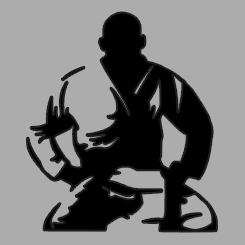 Aaron Lee Hubbard | Assistant Instructor